Hollyford Track Guide
17 August 2020 - David Cary
The Hollyford Road was severely damaged in the February 2020 floods, it is now open to vehicles to within 3 km of the road end.
There is no longer a bridge over Swamp Creek early on the first day of the track. Swamp Creek is extremely dangerous in flood, check the weather before you leave.
The 56 kilometer, 4-5 day Hollyford Track starts at the terminus of the Hollyford Road and ends at remote Martins Bay. You will need to arrange transport out of Martins Bay, turn around and walk back, or continue North to Big Bay and loop back to the Hollyford Track via the Pyke River and Lake Alabaster.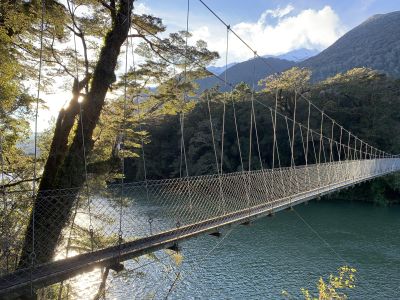 The Hollyford Track can be walked all year, it is well served by small clean modern huts and it is not a great walk so can be done for the price of hut tickets. For the intrepid traveller with a little time, the Hollyford Track should be at the top of the list.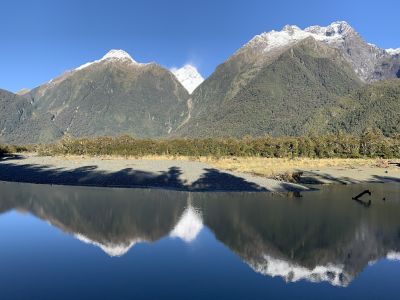 Ngai Tahu Tourism offers a 3 day guided walk experience including a jet boat ride, helicopter and transfers on the Hollyford Track.
Milford Helicopters can be organised to collect you from Martins Bay if you walk the track independently.
Sleep at Hidden Falls Hut,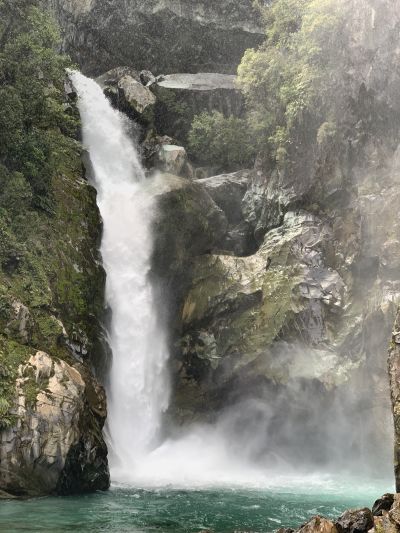 or Alabaster Hut on the first night.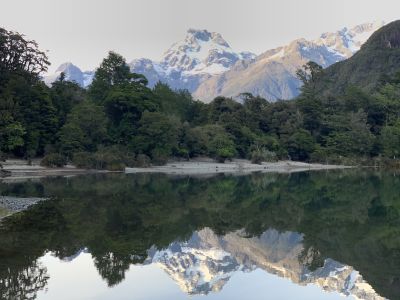 McKerrow Island Hut or Demon Trail Hut next.
Hokuri Hut is warm and collects the afternoon sun, my favourite hut, stay and enjoy the peace.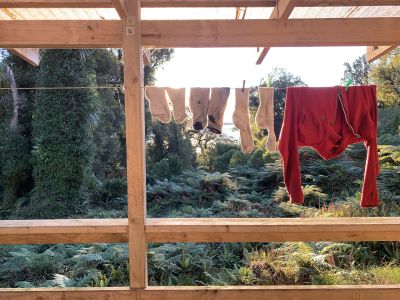 After Hokuri Hut the bird life is as good as it gets on mainland New Zealand and the walk to Martins Bay Hut is a truly special experience after the travails of the Demon Trail.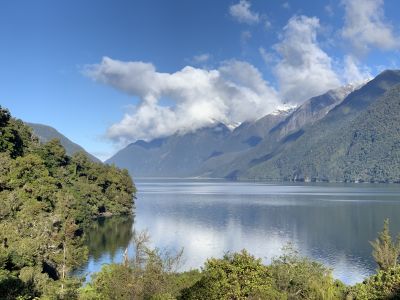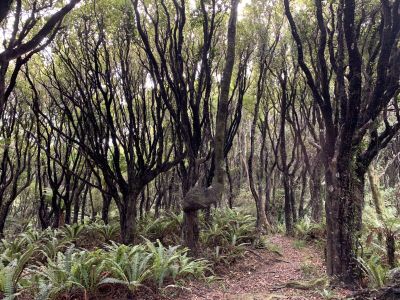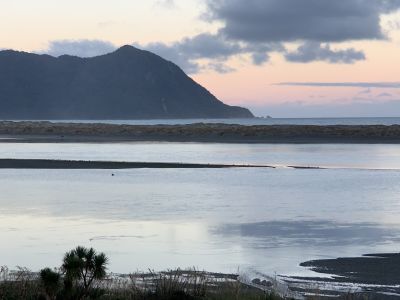 Probably the easiest way to experience this wonderful area is to packraft the Pyke Loop in about a week, so you can avoid walking in and out on the same Demon Trail. The hardest option would be to walk the full Pyke Loop over 10 days, strong route finding experience is required as in many places the track is effectively unmarked.