Milford Track Guide
17 August 2020 - David Cary
The "finest walk in the world" starts at Glade Wharf at the head of Lake Te Anau, follows the West Branch of the Clinton River to Mintaro Hut, ascends Mackinnon Pass and descends the Arthur River to Sandfly Point at Milford Sound.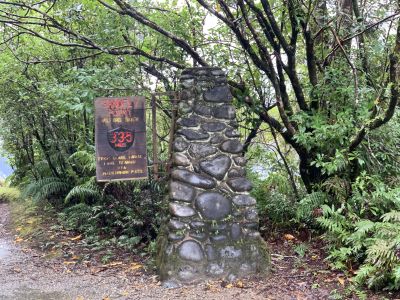 The Milford Track is only walked from Lake Te Anau to Milford Sound, boat transport is required at both ends. A Great Walk, 53km long, it is usually done over 3 or 4 days and advance booking is required between late October and early May.
It is possible to organise a water taxi and do a day walk on the Milford Track or elsewhere on the lake. Fiordland Outdoors Company operate at both ends of the track.
During the winter/spring it is sometimes possible for experienced and well equipped trampers to do the Milford Track without advance booking, using inexpensive hut tickets, but it is often not advisable due to avalanche conditions. 57 active avalanche cones cross the Milford Track, bridges and cooking facilities are removed over winter.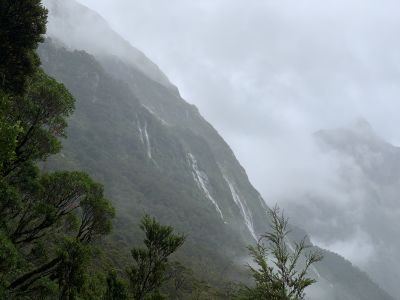 Everything is a highlight on the Milford Track, including the birdsong in the Clinton Valley…
…Mackinnon Pass and the many waterfalls in the Arthur Valley including the side trip to Sutherland Falls.
Keep your eyes peeled for Whio or Blue Duck. Expect rain.
There are three 40 bunk huts, Clinton, Mintaro and Dumpling. It is common to skip over Clinton Hut on the first day, sleeping at Mintaro on the first night and Dumpling on the second. There is no camping on the Milford Track. It is well worth the hut fee of $70 per person per night, do it in the summer, spend as long as you can enjoying the best track in Fiordland.