Introducing the Packraftineer Pack
18 November 2020 - David Cary
Today I finished my first 70l Packraftineer Pack. I have been working on the pattern for months and to finally put one together is exciting.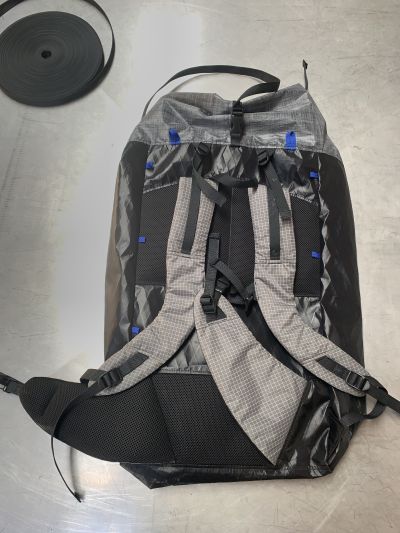 It is a big bag with no pockets, because it is designed to contain a packraft, paddles and PFD on longer off track Fiordland missions. Anything on the outside is highly likely to get lost in a thicket of coprosma or horopito, and pockets get ripped and fill with leaf litter.
It incorporates some new construction methods and fabrics that will filter down to my other packs.
The blades of my aquabound paddles are the frame. 3D mesh and EVA foam in strategic places make it super comfortable. A fitted waist belt and new minimal straps with load lifters make this new bag the most comfortable and stable backpack I have ever owned. It is made to measure for my torso length, shoulder width and waist circumference, and will be for you too.
Roll top with an adjustable clip, to make it easy to close when you are loaded to the brim. There are four tabs to tie down a raft on the top using light weight cord, and four tabs town each side of the pack so you can tie a PFD to the back if required. Though it is designed to accommodate everything in the bag. There are also four tabs and cord inside the bag to help stabilise the paddles. Also capable of carrying an ice axe or trekking poles on the outside of the bag.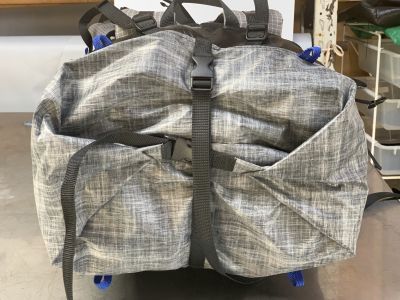 The most exciting news of all. Without really trying to make a light bag, except to make the simplest bag possible to do a specific job, it comes in at a super light 536 grams. A very capable 536 grams too. It is not a pack you need to baby.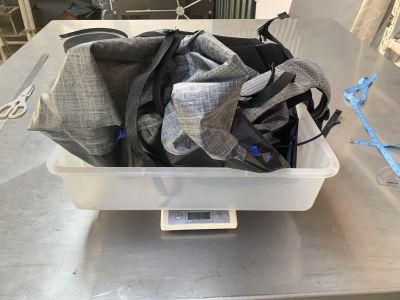 Here it is, the Packraftineer.