Doubtful Sound Conservation Trip
4 March 2021 - David Cary
The last 5 days I have been away from the sewing machine volunteering at Doubtful Sound.
The steep, thick forest never fails to inspire me, rain or shine. This time the orchids were flowering fragrantly and the Sound was mirror calm. I got a few evening paddles in.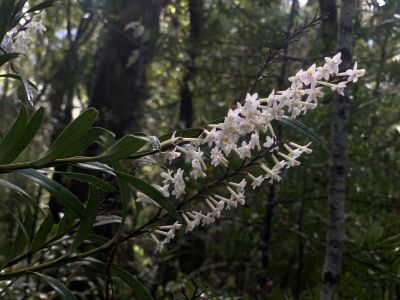 Thank you Alastair, Fleur, Stanley, Gavin, Sally, Karen, Paula, John, Annabel, Billy and the Deep Cove Hostel.