Pomona Island
9 June 2021 - David Cary
Today we, a team of 12, have been checking and rebaiting DOC200's on Pomona Island in Lake Manapouri.
We caught 26 rats, somewhat of a worry considering a mast year is expected.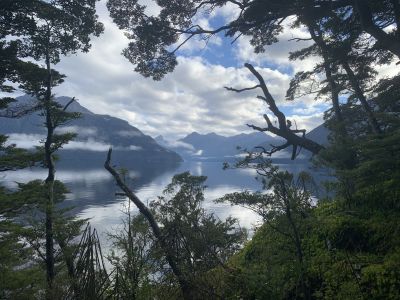 It is always a great trip, the Pomona Island Trust is well organised, effective and enthusistic, they take it pretty seriously. I returned tired and happy.
Thanks to the Pomona Island Trust for the invitation and Manapouri Adventure Cruise and Kayak for their generous support of volunteer conservation on Pomona Island.