Homer Gertrude
20 June 2021 - David Cary
The weather has been fabulous the last few days, I shot up to Homer Hut on Friday evening to do the winter trap check with Stanley and Belinda.
Temperatures did not climb much above frezing all weekend. Everything was frozen with the ice crystals growing every day.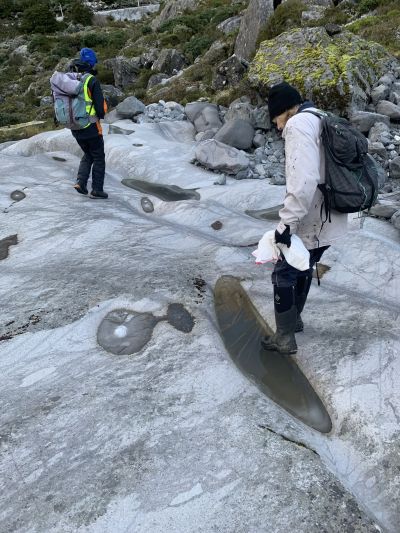 We were surprised by the catch, 3 stoats and 10 rats. At least now we can rest over the coldest part of the year knowing that all the traps are open for business.