November Newsletter
1 November 2021 - David Cary
Good morning tramping people.
Welcome to summer
, unusually it feels like it has been here for weeks, but we know in Fiordland it can snow any month of the year and we are counting our blessings.
Thank you to all of you constrained for so long by lockdown restrictions. Thanks for doing the hard yards to keep us all safe. I would like in return to offer a 20% discount on my favourite 35l packs using discount code LETSGETTHEJAB for this month, November. I use my 35l constantly and in preference to any other bag.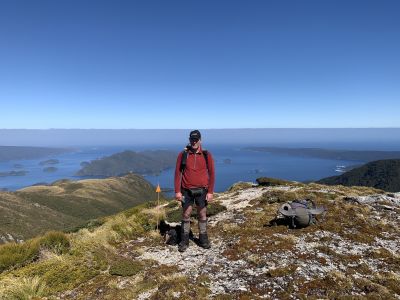 Fiordland Packs is the first NZ agent for Zoleo Satellite Communication Devices. Zoleo operates out of Melbourne and they seem very responsive so far. Their product is great. The user experience is bomb proof and the price is right. Like similar devices, in very steep areas you do need to make a practice of putting them out in a good spot and retreating from the sandflies. With a clear sky I found it to be exceptionally fast, almost text like.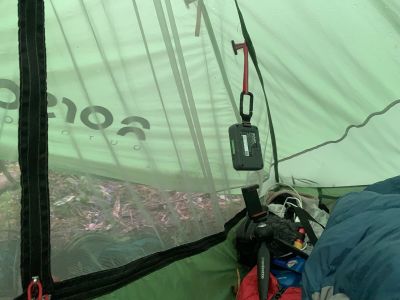 I would like to highlight this article and short film which includes a local conservation group, the Pomona Island Charitable Trust.
While making packs is a lot of fun, it has become a means to an end. I use up my modest profit on a very interesting project I am working on, using bioacoustics and machine learning to identify sounds and monitor bird populations. The ultimate goal is to change attitudes towards conservation by telling a story, currently under appreciated. A birds life is as much of an opera as any other.
Here I have a fabulous audio clip, the first episode, recorded on Resolution Island, close to the place where Richard Henry once lived. Earphones are a must.