Hi, my name is David.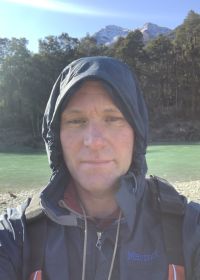 I know too well what a long day with a heavy pack feels like and couldn't find any quality ultralight packs in New Zealand, so decided to make one, then another, and another…
Now I am sewing durable ultralight packs in Te Anau for kiwis, using hitech fabrics and modern machinery.
Let's make a Fiordland Pack for YOU.
I have changed my business name from Empty Packs to Fiordland Packs at the end of June 2021 because of trademark issues.