35l Pack
420 gram, 35 litre ultralight backpack for ultralight hiking, tramping, thru hiking, climbing and fastpacking, where you can keep your base weight low .
Be aware that my wait time at least 3 weeks, please buy anyway to secure a spot in line.
Average Build: $350
A sturdy 35l backpack weighs approximately 420g and is designed to carry around 6-9 kg.
It's easy and fun to tramp a Great Walk such as the Kepler, Milford or Routeburn in summer. You can be certain of a bunk in a hut with gas stoves provided. Keep your personal effects to under 3 kilograms, add 3 kilograms of food. This 35l Pack is designed for you, and for ultralight hikers of all ages and abilities.
Made in Te Anau from Dimension Polyant laminates, X-Pac VX21 with an anti-abrasion Cire coating. Liteskin LS07 for the generously sized, easily reached side pockets and roll top. HDPE Gridstop and 3D Spacer mesh for the straps. Four way stretch lycra for the back pocket and the bottom pocket which opens against the small of the back. As far as possible components are sourced in New Zealand. Knowing local conditions, we add good kiwi durability wherever possible.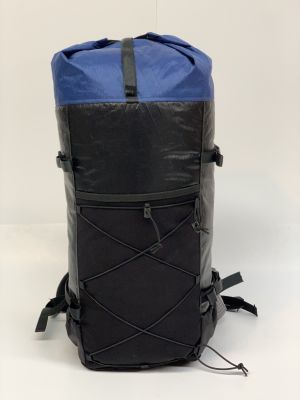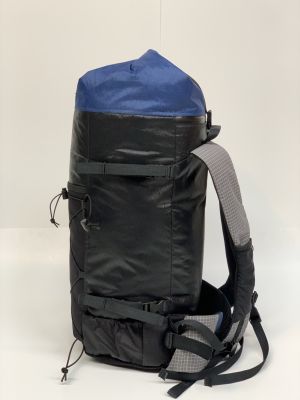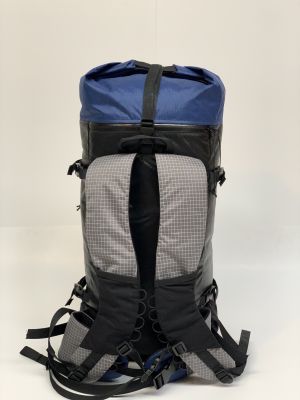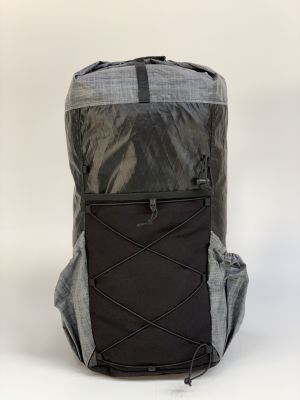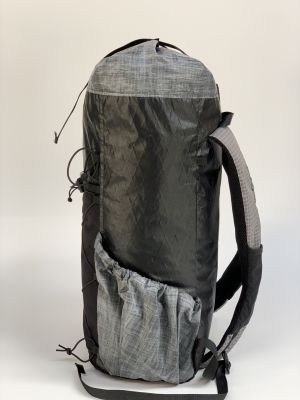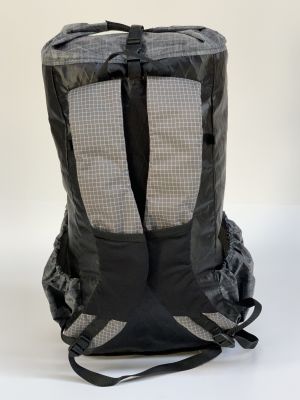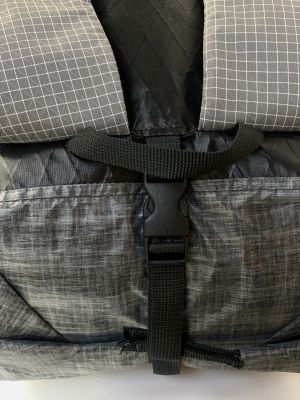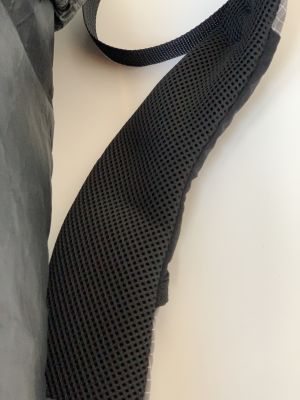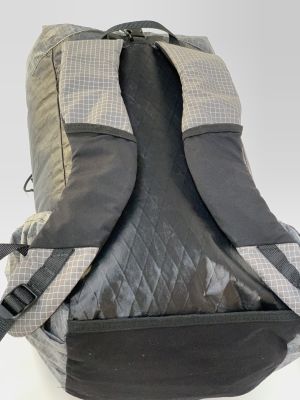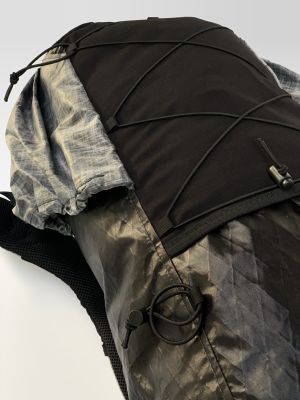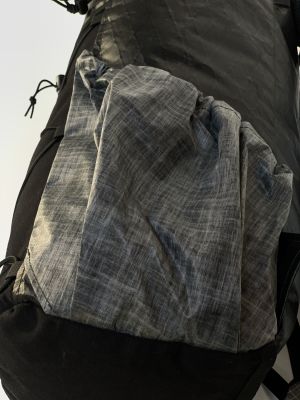 Please measure your torso length, we need to know so we can make your pack the best possible fit.
If you are unable to measure, 50cm is a large, 45cm is medium, 40cm is small.
Explore available fabrics in detail.
It is currently taking me 4 weeks weeks or less from order to get a new bag in the mail.
Options include:
&nbsp&nbspTorso Length (cm)
&nbsp&nbspRoll Top: Colour and Fabric
&nbsp&nbspRoll Top: Size
&nbsp&nbspRoll Top: Closure
&nbsp&nbspLeft Side Pack Fabric
&nbsp&nbspRight Side Pack Fabric
&nbsp&nbspSide Pockets: Size
&nbsp&nbspLeft Side Pockets: Colour and Fabric
&nbsp&nbspRight Side Pockets: Colour and Fabric
&nbsp&nbspSide Compression Straps
&nbsp&nbspBack of Pack: Colour and Fabric
&nbsp&nbspBack Of Pack: Pockets, Ice Tools
&nbsp&nbspBottom Pocket
&nbsp&nbspWaist Belt
&nbsp&nbspWaist Circumference (cm)
&nbsp&nbspStrap Pockets
&nbsp&nbspSternum Strap
&nbsp&nbspWater Resistant Zip Pocket
If the options feel overwhelming, choose your roll top, pockets and fill in your torso length, everything else defaults to a sensible tramper style pack. email me and tell me what you do with your pack.
Note that the front of a pack is against your back when you wear it, the back of a pack is what a hiker following behind you will see.
If you have any questions, please email.
Postage within NZ is $15.5 per order by NZ Post.
Postage outside of NZ ranges from $35 to Australia, $65 to Europe, $65 to Canada and $75 to USA.